The Bose Frames are a first-of-its-kind wireless headphone sunglasses which works with the Bose audio AR technology. It contains a very small microphone and a button which can be used to communicate with Siri or Google Assistant. Bose released this in 2 styles called 'Alto' – an angular look with a larger fit and 'Rondo' – rounded lenses with a smaller fit, only the being available in India for now.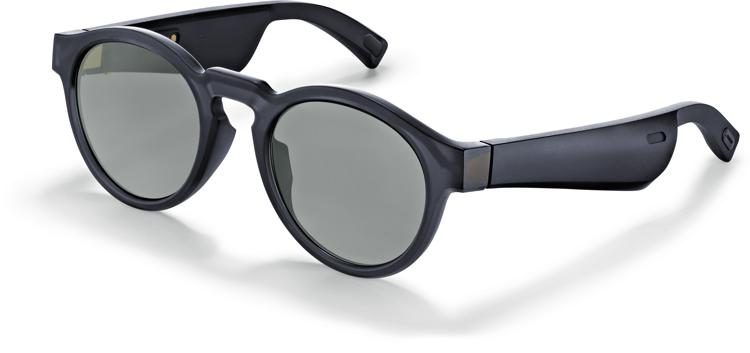 This distinct rounded shape of the Rondo was first popularized by artists and musicians, which is fitting because for the first time ever it plays music.
With its classic angular shape and commanding lenses, Bose Frames Alto remixes the most iconic sunglass silhouette in history with Bose sound
Set inconspicuously at the front of the right earpiece is a tiny gold bead that acts as the multi-function button for power, play/pause, song skip, calling, and AI assistant via a series of taps and holds. It's easy and instantly intuitive. The only real omission here is volume, which is a key miss and one we're hoping Bose will add via touch controls in the next iteration.
A single LED tucked into the earpiece interior shows charge status, while charging is accomplished via a gold magnetic plate and proprietary USB cable. The frame will power down automatically in five minutes, or you can simply set them on their top. It's more elegant than a power switch, but a touch less functional, too.
Combining the power of wearable audio products, mobile devices, and integrated apps, Bose AR unlocks the potential to experience fundamentally new ways to travel, exercise, learn, play, and more by augmenting your world with content for your ears instead of your eyes.  The Frames have Bose's audio augmented reality feature which enables the use of the Bose Connect App and the Bose Music App.
For now only the Bose Rondo is available in India for ₹21,900.00 through the official Bose website: BoseIndia
Sources: Bose, Stuff,  Bose.com,  Digital trends
Video Credits : YouTube